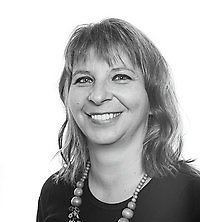 I have trained at CCPE in London - Centre for Counselling and Psychotherapy Education - the largest education centre for Transpersonal Psychotherapy in Europe.

I have completed 5 year training and gained Post Graduate Diploma in Transpersonal Integrative Psychotherapy.
Currently I am an accredited member of UKCP - the governing body for psychotherapists in UK. My membership number is 2011163830.

I have also completed the NLP - Neuro -linguistic programming training, spread over 2 years and gained Practitioner and Master Practitioner Certification.

Additionally I have completed level 1 and level 2 in Soul Voice Practitioner Training - the cutting edge sound healing modality using human voice and sound when working with clients.

I use various modalities in my work, depending on my client's needs, from Psychodynamic approaches through Humanistic, Gestalt, Existential to Transpersonal and Jungian concepts.

As a Transpersonal Integrative Psychotherapist, I often use my intuition, my body wisdom and sound or voice work when working with my clients.

I work creatively using visualisations, creative imagination and dream work when exploring the inner landscape of my clients.

I have a down to earth, warm, empathic and authentic style when working with my clients.

I have a similarly refreshing gentle directness.

I feel passionate about life and true emotional intimacy.

I have worked within diverse settings including NHS, Voluntary and Private Practice. I have been working with clients on one-to-one basis for a number of years.

Before qualifying as a Psychotherapist I worked for the NHS in the front line services for many years.

I am originally from Slovakia and I have been living in UK for over 20 years.